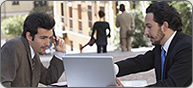 Delivering Quality of Service.
Our strength lies in our ability to provide in-house expertise to solve unforeseen problems promptly and pragmatically. We believe in delivering Quality of Service and total commitment to our Clients and Principals. This results from our diverse skill set targeted at selected segments of the trade. We provide an extra edge that enables clients to effectively compete in the market place
Our Services.
Our Solutions.
read more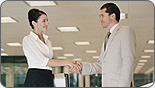 APEX MARINTRANS PVT LTD
is one of the fastest growing, most efficient and Professionally managed Shipping Agency house offering expert services to Ship Owners , Charterer's , Exporters and Importers with a Full Fledged Chartering division ,based in Gandhidham the Port town of Kandla one of the Major Ports of India. Right from the inception Apex Marintrans has revolved around its commitment to give the clients an optimum level of service that incorporates highly competitive rates structure blended with a enviable service ethic.

We have a office network covering the whole of West Coast India, and this also extends to other Ports of India through our associates. The Young and dynamic management team at Apex Marintrans contributes greatly with their new ideas by adapting new technology, applying latest and modern methods in the field to full fill the need of the customer. We specialize in best in class service with proven track record.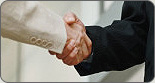 Strategic thinking, top professionals, personal attention, real world results. Today we are able to provide our clients with total Marine Management for all their shipping needs. Our expertise derived from years of executive service, unlike all conventional agents & brokers, we bring an operational clarity and understanding to all our client needs. Our relationship does not end with a single voyage. Superlative services to all our clients and its firm commitment to maritime industry form the essence of our business.